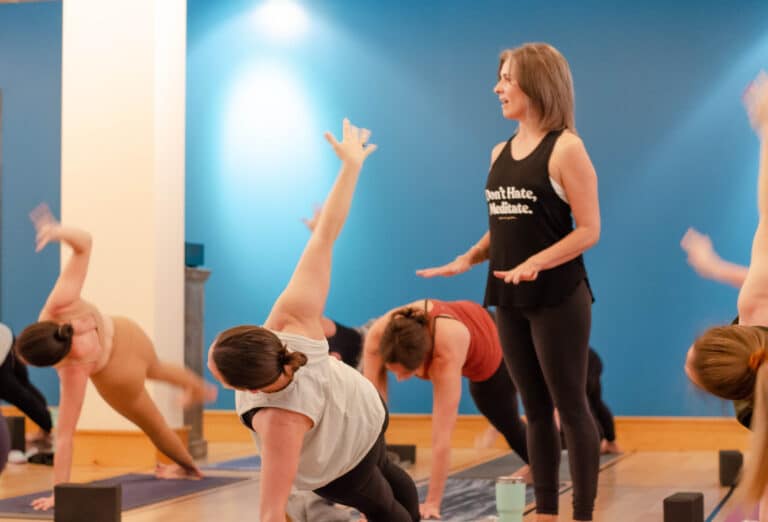 Membership & Pricing
There are lots of ways to pay for yoga. In addition to the drop-in and 8-class pass options, we have a monthly membership, Yoga Unlimited. It's a fact that members practice more frequently, and if you'd like to practice in-studio 7 times a month or more, there's no question that Yoga Unlimited is the most cost-effective option. And, members get some special benefits, outlined below!
Package or Session

Price

Just Droppin-In

$22 per session

8-Class Pass

$145 (good for 24 months)

Intro to Glow ✨

2 weeks of unlimited practice, 1 enrollment per person

$25
Membership Type

Enrollment Fee (one-time)

Monthly Fee

Yoga Unlimited

$50

$119 per month

Yoga Unlimited, Student

$50 and valid student photo-ID

$99 per month
Yoga Unlimited memberships are valid for in-studio meditations and yoga classes. Practice as often as you like! Membership benefits include discounts on programming and 2 guest passes per month, per member.
Yoga unlimited memberships do not have a set expiration and will auto-renew on the 1st of the month. A 48-hour notice is required before the 1st of the month in order to process a cancellation. Cancellation requests can be made in person, or by contacting us by email. Cancellations after the 1st of the month are not eligible for a refund.